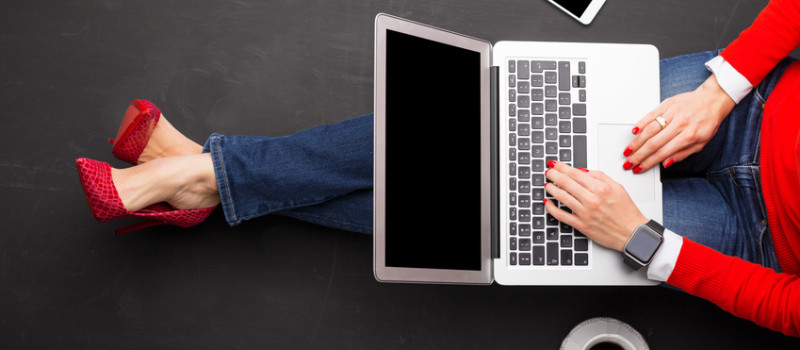 It does not matter if you've had your small business around for many years or you recently opened. The goal to any successful small business is making sure it is financially solvent for a long time. With that in mind, are you doing everything within your power to give your small business the longest life possible?
Start with the Health of Your Finances
In looking at providing yourself with a long-term model of success for your small business, remember these five keys:
1. Financial health – Given how important your finances are to successfully staying in business for years to come, don't go to sleep on them. It is imperative that you stay on top of your financial books as much as possible. While you may hire someone to do the company's accounting, you still need to know what is going on. Remember, you do not want to be notified that the company is in the red and things are looking rather bleak. In the event your small business is in need of some funds, where will you turn for such help? One good line of thought would be finding the best business line of credit. With that credit help, you can get back in control of the financial picture. And if your credit score is less than stellar or you've been turned down for credit in the past, do not automatically assume that will be the case this time around. The right provider will look at a wide range of factors in deciding if your small business can be extended credit. Speaking of your company's financial well-being, also make sure that you do all you can to find deals (see below). Doing so saves you money and allows you to grow as a business over time.
2. Finding deals – You may deal with many different vendors or only a few. Either way, it is important for you to locate all the deals you can. As an example, if needing to buy a new computer or another major item for the business, see about buying in bulk. Chances are you will need more computers as your small business hopefully grows. You can find savings when buying in bulk as opposed to a single item. It is also wise to pit vendors against one another. When you tell one that another vendor can give you a better deal, chances are the former will work with you and come down some in price. Remember, those savings on office supplies, machinery and more add up over time.
3. Smart brand promotions – Since you do not have the name recognition that a Nike or Amazon has, chances are many consumers do not know about your small business. As such, do your best to come up with smart brand promotions. From advertising and marketing to social media, there are many promotional avenues for you to explore. While you will need to spend money on some of these promotions, others such as social media are essentially free. You would be downright foolish not to be an active social player. One of the many advantages to social networking as a small business owner is that you are able to communicate with both current and prospective consumers 24/7. That engagement can make the difference in getting a sale or your competition getting it.
4. Be active in your community – Even though your top priority is running your business, being active in the local community on occasion is something you should do. As an example, a local fund-raising event is a great means for you and your business to get exposure. Not only does the company brand get seen and heard, but you are giving back to the very people supporting you in the first place. Towards the end of the year, take a look at the community events calendar for the following year. See if there are some events you and your small business can and should participate in. You will soon find out that locals have a bigger appreciation for you and your small business when you do.
5. Don't forget about your employees – Finally, what would your small business be without all those employees? While there are many small businesses being run by a single man and woman without outside help, countless others rely on employees to make it through each day. With that in mind, treat your employees with the respect and importance they deserve. This all starts and ends with hiring the right people. Depending on the type of small business you have, your workers may spend a lot of time together in an office or they might even be working from their homes some or most of the time. No matter the scenario, you want individuals willing to do whatever it takes to give your small business a long shelf life. While you are giving them a salary and even benefits in some cases, do not take them for granted. In many cases, they are the first impression consumers' get of your small business. As a result, you can only get the best workers if you treat them correctly. Not doing so will leave them with a bad attitude, an attitude which could rub off on consumers.
As you search for keys to improving your company, will you continue to unlock success or be locked out?