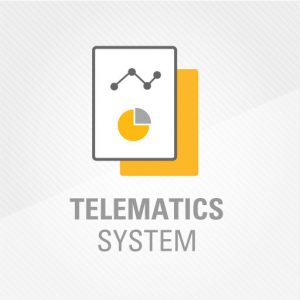 By definition, telematics refers to the division of information technology which deals with the long-distance transmission of mobile data. A telematics system will automate the process of gathering and storing data, however, without the correct analysis, this data is worthless. When telematics data is applied to real-world situations and implemented appropriately, it becomes invaluable to business operations. If your telematics system is underwhelming then read on as we explore four key ways that you can maximize this data to improve your business functions.
Choose an 'open system'
A telematics system that is 'closed' can limit how you manage your data. For example, a closed system does not allow you to extract the information into a third-party database, so your analysis will be restricted to the confines of the system. Whilst some providers will grant access upon request, this can still make it difficult to review the information.
Contrastingly, an 'open system lends itself much better to analysis, as the data can be exported to third-party tools, with minimal impact on operations. This allows fleet managers to make informed, data-driven decisions that can dramatically affect business efficiency. Open systems are also transitional, so in the event of a system change, there shouldn't be any compatibility issues. Without open access to your data, free API's, and the ability to grant access to external vendors, you won't reap the benefits of having a telematics system in place.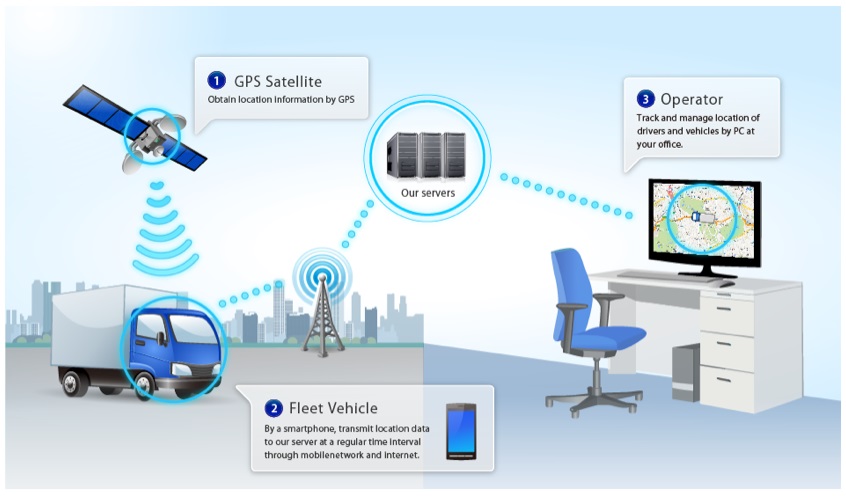 Monitor more data
Yourvehicle tracking system should not be restricted to monitoring driver data, as the systems have the potential to be so much more comprehensive. Telematics hardware can monitor the status, condition, and limits of a vehicle, so drivers can be alerted to scheduled maintenance checks and cargo weight restrictions etc. Not only does this allow data to be gathered and monitored consistently, it doubles as a valuable safety feature.
The integration possibilities for telematics systems are endless. By amalgamating data from other sources, such as real-time traffic reports, CCTV, and even relationship management tools, telematics systems are transformed into an instrument for driver development. The flow of data between business systems should be seamless, to maximize working efficiency.
Evaluate security
With the introduction of GDPR affecting the way driver data is controlled, telematics system security should be higher on the priority list than ever before. When choosing a telematics service provider, you should always inquire about their security regulations. Before making any decisions about your vendor you should have a complete understanding of their data security measures. Even if you don't understand all the security practices, you need to be aware of them. Some questions you should ask, include:
Is all company data encrypted?
Are your security measures in line with industry standards and practices?
Is there a protocol in place for security breach?
Does the telematics system also protect drivers?
Protection of your drivers and company data are equally important, so you need to make sure all the necessary precautions are in place to prevent a breach in industry security standards. In the unfortunate event of a security breach, you should have complete understanding of the resolution protocol.
The security of certain telematics devices is also a concern, especially if your system is connected to the vehicle's OBD-II port. These installations can often be targeted by thieves and can also be knocked out of position by the driver, increasing the risk of data loss. In fact, some OEM's are considering removing these ports altogether, in the near future.
Regardless of accidental damage or theft, maintenance is an essential part of telematics because if the hardware is damaged it may affect the data produced, which will influence analysis. This is likely to have a knock-on effect for business efficiency.
Embrace cloud technology
Cloud-based fleet management databases have unlimited benefits. The cloud offers a more efficient way to track, record, analyse and review your fleet records and information. This allows fleet-led businesses to improve their management at base level, because everything from scheduled maintenance and fuel expenses, to driver timesheets and performance reviews, can all be stored in one accessible location. The cloud is a simple solution to data migration and analysis because anybody permitted can access and edit data from anywhere, at any time – a great solution for larger organisations, with multiple locations.
Managing data in the cloud has become the preferred solution for most business models because it offers increased security in the event of an IT emergency. The cloud does not limit the user to one device, so if your computer is lost or broken, you will still be able to access data from another machine. This is key for business continuity and efficiency.