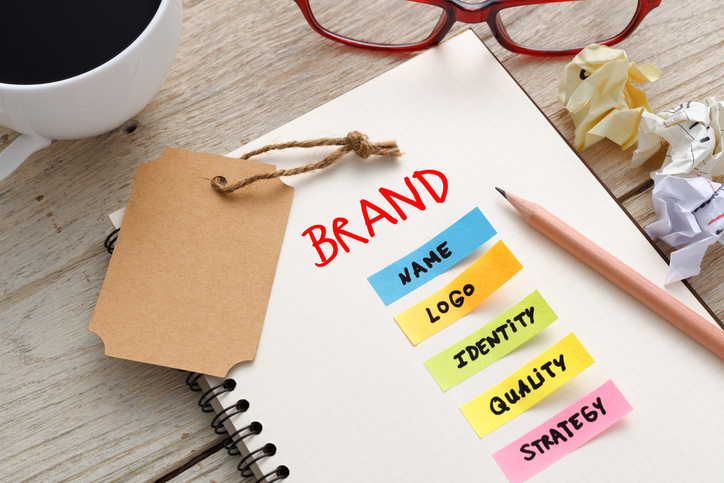 Naming your business may seem like a minor concern compared to developing a great service or building a useful website, but as any business with a sub-par name can tell you, the wrong name can hold you back. And, with more small businesses opening up every day, and because the internet makes for a more competitive business landscape, it's harder than ever to choose a name that will help your company stand out.
If you're naming a new business, these five steps can help you pick a name that's structured for success. From the name itself to your web address, this is how you pick a name that will get your company seen.
Make A List
Before you start looking into specific naming options, the first thing you should do is think about what you want to name your business and create a list of names. After all, you may not be a naming expert, but you're the expert on your business plan, and your business name is personal. In addition to making a list of possible names, you might also consider making a list of keywords associated with your business. It can be useful, speaking strategically, to include a keyword or two in your name.
Check Out The Competition
Another step in choosing a name is to find out what other companies in your niche, as well as unrelated companies in your area, are called, and there are plenty of tools that can help you do that. For example, IncFile will help you search local entity names to see if the name you want to register your company under is available. There are certain laws regulating how companies can be named in relation to existing businesses, which makes these searches important.
In addition to checking what business names are available in your area, you should also check out available domain names. Ideally, you want to be able to register your business to a high-value domain; websites experience what's known as the ".com effect," in which .com sites get the most traffic. If you can't get the .com domain for your first choice web address, consider changing the business name, rather than giving up the benefits of a .com page.
Test It Out
Libraries of available names can only tell you so much about what you should call your business. If you really want to know if a name will work, you need to know your audience. This is part of all marketing – you need a test group that can tell you how your name is perceived by those on the outside. You might start with your "committee," your friends and family, people you trust to be honest with you about your ideas, and then from there look for more distant individuals to talk to. Talk to a lot of different people to get a read on potential names, but if you feel really strongly about a particular name, don't be afraid to follow your instincts.
Beware Naming Trends
One popular way of naming businesses today is sometimes called the "train wreck" approach: you take two different words, such as words from your keyword list, and basically stick them together. This is popular, in part, because it's more likely that these names will be available as high-level domain names, but these combined names just don't look or sound very good. They're also prone to awkward misreadings and may suggest you didn't give a lot of thought to your business's name.
Stake Your Claim
As soon as you choose a name for your business, it's important to claim your name immediately, particularly when it comes to your web domain. After all, you can always sell off unnecessary domains later, but if you miss out on a high-level domain address, you could find yourself in a bidding war with a spammer who is holding it hostage, so grab that address while it's available.
Naming your business can determine whether your company gets off the ground, whether people can find you online, or if you accidentally end up sending potential customers to a competitor's site, so choose carefully. You only get one name in the business world; rebranding is a luxury that's only for the big brands.