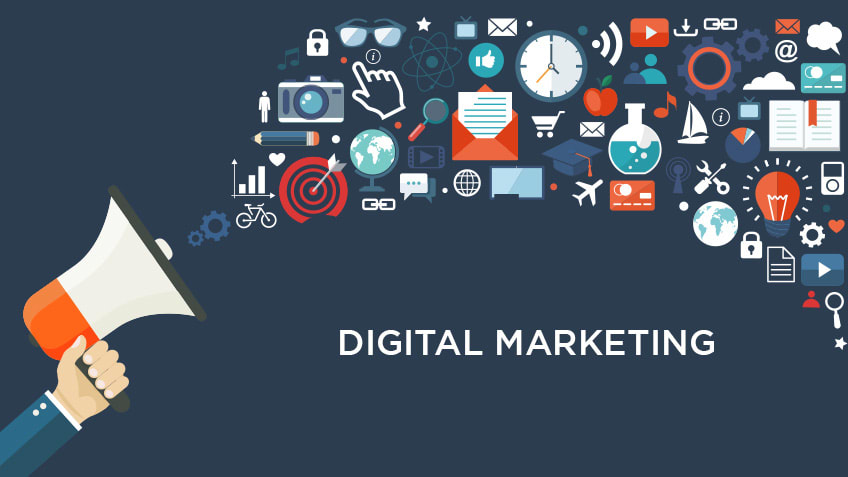 Digital technologies have become the primary marketing and advertising method for most businesses today. E-commerce stores and brick-and-mortar companies have moved to online business models for higher revenue generation and target audiences better. With everyone searching for products to purchase online, businesses have felt very little need for traditional marketing techniques and prefer ramping up their businesses online. From start-ups to the most established companies, digital marketing services have become the way to boost sales, revenues, and attract a larger audience.
There are proven digital marketing tools and techniques that small, medium, and large enterprises can utilize to achieve the desired growth. For any business to flourish in the online market, digital marketing strategies can help make the most of the lucrative opportunities that various online marketplaces have to offer. Here are a few reasons why investing in digital marketing can be one of the best decisions you will ever make for your company's growth.
Cost-effective marketing
Digital marketing is the most cost-effective way of marketing your business in today's age. With a higher number of prospective clients and customers online, online marketing offers affordable ways of making your company or brand reach out to customers. Cost-per-lead and pay-per-click are a few examples of digital marketing that can help you make the most of your investments in online marketing.
Digital marketing increases conversions
It is important for online businesses to not just target prospective leads but also convert those leads into clients and/or customers successfully. You will not be able to achieve improved sales and revenues without focussing on higher conversions online. This is where digital marketing comes into play. Digital marketers can help improve leads and convert them into long-term partnerships for your business. The more organic leads you convert from the website traffic, the more fruitful it is for your business in the long run.
Generate better revenues
Small and medium enterprises benefit a lot from digital marketing services, particularly those that wish to increase revenues from online methods. Digital technologies not only allow businesses to make their products and services more accessible to customers around the world but also facilitate interaction and engagement for better customer relationships. Engaging and communicating with customers is always beneficial for small and medium enterprises to hold on to their customers longer, generating better revenues and sales over time.
Target specific markets
Digital technologies make it easier for businesses to target specific markets depending on age and other demographics. Various search and Internet marketing tools are utilized to increase engagement between the business and its customers while allowing it to target just the right set of customers online.
Building your brand's reputation
Digital marketing services can help start-ups and new businesses easily build the reputation and image of their brands online. Brand reputation management is one of the key benefits of digital marketing, primarily through targeted traffic, optimized business websites, and effective online/search marketing techniques like search engine optimization (SEO) and Pay-Per-Click (PPC). By building better relationships with your target audience, you can ensure that building reputation of your brand online can help attain better business growth for the future.
Better returns on investment
Businesses achieve the best ROIs by investing in digital marketing. Businesses trying to make a mark online must realize their ROI and associated benefits with digital marketing techniques. Digital marketing also makes it easier to utilize other forms of search marketing and online advertising methods like SEO, PPC, and Adword campaigns to further streamline digital marketing plans better.
The key to success for offline and online businesses rests on digital marketing services and methods. With the popularity and power of digital media, online marketing services open new and better opportunities for businesses to stay ahead in competitive markets.