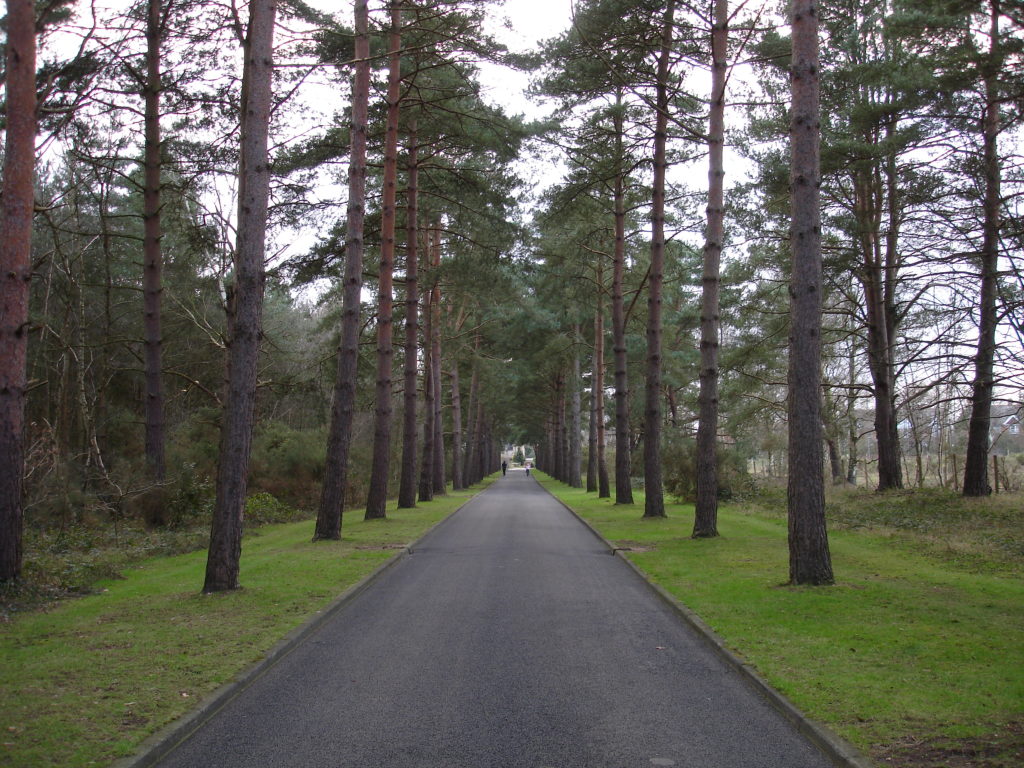 If you're travelling to leafy Surrey, you may want to take a stop off at Brookwood. Brookwood is a small village made up of rural homes and woodland; it's truly beautiful. Of course, due to its off the path location, you'll need a good taxi service offering Brookwood Cars. But it's totally worth the extra effort, there's many things to do and see in Brookwood and the surrounding areas once you've jumped in a taxi! Read on for all the best sights to see in Brookwood.
Brookwood Cemetery
You may think it's a little creepy to visit a cemetery, but when it comes to Brookwood cemetery, this couldn't be less of the case. Brookwood cemetery is incredibly calm, and is a lovely relaxed space, shielded by leafy green trees. It is the largest cemetery in the UK and one of the largest in Europe. It is also a listed Grade I site, meaning it is extremely historic and well preserved. Interestingly, it used to be accessible by a special train station – next to Waterloo in London – for people and coffins to be able to access the site directly, and it also holds a large American soldier area, for soldiers that died during WW1. It is an amazing site full of history, and well worth a visit if you are in the Brookwood area.
Basingstoke Canal
While not technically Brookwood, it's only a short drive away – and if you've hired a friendly, local taxi, this won't be an issue at all. The Basingstoke Canal is a stunning canal completed in 1794, and if the sun is shining, it makes an amazing option for a family stroll. It is incredibly beautiful and relaxing; so if the weather permits, why not take a picnic to enjoy sitting beside it?
Sutton Place
Sutton Place is 3 miles outside of Guildford, so no problem if you are driving or have hired a taxi service. It is a Grade I listed Tudor mansion built in 1525, and is of great importance to early English architecture. Since then, it has been owned and lived in by a stream of incredibly wealthy owners, meaning its upkeep has been impeccable. The house also has historical links to Henry VIII, as it was built by Sir Richard Weston, courtier of Henry VIII. It is just one of Surrey's incredibly preserved, historic sites. So if you would enjoy learning about Surrey's rich history, Brookwood should definitely be on your list of must-sees!
National Clay Shooting Centre
Up for some fun and games? Want to do something a little more active? After a day of learning about Brookwood's history, clay pigeon shooting can be a super fun option for a wacky family activity! The Brookwood clay shooting centre offers Olympic and English Skeet, Olympic Trap, Trap and Down the Line, so whether you're an amateur or a pro, there's something for everyone! And it's set in the most beautiful remote Surrey surroundings, so it'll feel like you have the whole place to yourself!
The local Put-in-Bay Visitors & Convention Bureau can assist you before, during, and after your visit. We welcome you to put an island in your life and enjoy all the Lake Erie Island has to offer.