"Like many men, I was intrigued by the idea of male enhancement but I wasn't going to take just any pill."
These ads might sound convincing, but they're just too good to be true. Today we're counting down our picks for the top ten misleading marketing tactics.
"I know this company, I love this company, we stand behind our products."
For this list, we've picked those common advertising themes lines or techniques that are less than truthful when it comes to the products' benefits. We've narrowed it down not to specific advertisements, but to marketing tactics that repeat themselves in ads from many different companies.
Our website will help you find love.
"There are thousands of dating sites; only eHarmony.com is the relationship site. What I think of eHarmony, I think of my wife."
Ads for dating websites make you think you can easily find your soulmate with the click of a mouse. Right?
"Join today and find God's match for you!"
Well, not necessarily. Although ads for these sites suggest a rapid love connection, it tends to be more hit or miss, with an emphasis on the latter. Most big sites make big promises about the scientific process behind their matchmaking method.
"At eHarmony we use a scientific system to help you find someone who's looking for someone like you."
But few actually reveal that method to the public. Worse yet, some sites even create ghost profiles to entrap newbie members. So daters beware. "Now one of Britain's biggest internet dating companies has admitted paying its employees, to set up hundreds of fake profiles, to fool people into handing over their money."
Our food tastes as good as it looks.
With fast food ads, look can be deceiving. While any food photography employs a food stylist, some companies are less honest when it comes to what they show, versus what they serve. For example: Many real-life fast food hamburgers are not nearly as appealing as they look in commercials. But burgers aren't the only culprit. For Subway $5 footlongs fell short of their 12-inch promise, and got the company into hot water. "The suit filed under the New Jersey Consumer Fraud Act alleges it's a deceptive practice for Subway to advertise its large sandwich as a footlong."
For Taco Bell, their seasoned beef prompted a lawsuit, because the seasoning was oats, and the beef was not 100% beef.
Our cars perform well on the road.
"Presenting the 385 horsepower, 25 mile per gallon, Hyundai Genesis. Welcome to reality."
Seeing ads with sky-high production value for cars that claim to have tons of horsepower and are great on gas can make people want to race out to buy the newest model.
"Where there is a 420 horsepower v8 engine, resistance is near impossible."
However, as appealing as all that sounds it's not always truthful. Just ask owners of Hyundai's and Kias from 2011 to 2013. Over nine hundred thousand cars between the two companies were advertised, with exaggerated gas mileage; with some off by as much as six miles. This was an expensive fit as Hyundai and Kia were forced to reimburse customers for their extra gas with prepaid debit cards. "Payment will be based on fuel price and miles driven and the cards will include a 15% bonus to make up for inconvenience."
Our miracle bracelet will heal you.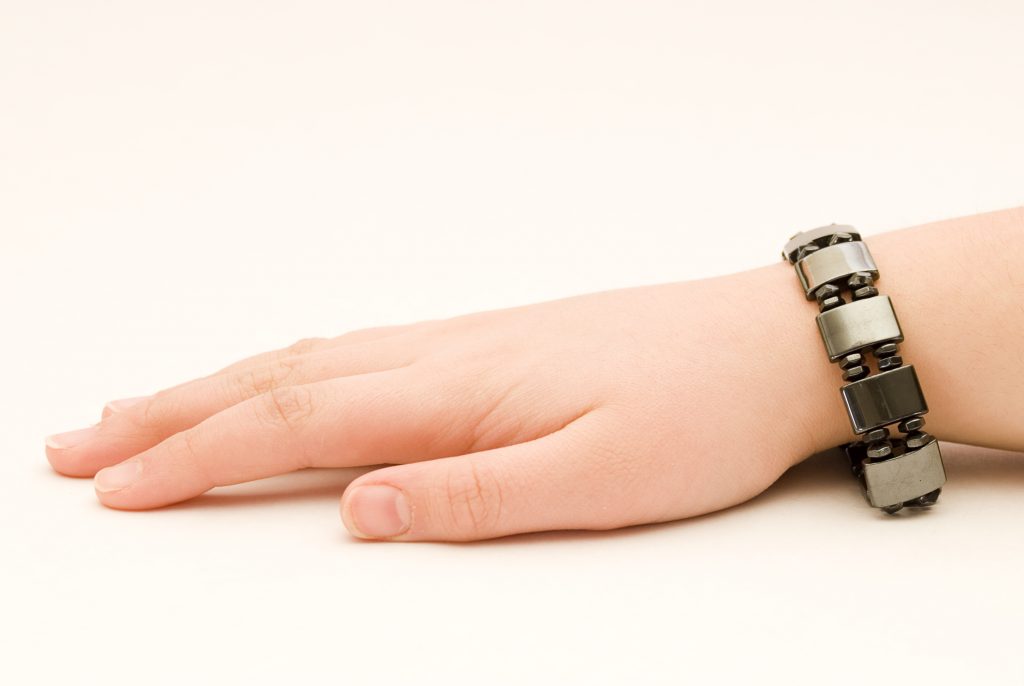 "Perhaps the most talked about wellness product of our time. Worn by over 1 million people who want to feel better and live a more active life."
When this bit of modern snake oil first made its way onto infomercials across North America in the early milleniun, Q-RAY claimed as it relevies their pain as soon as they put on the bracelet.
"Once you put the Q-RAY, on within a matter of days things changed dramatically."
Except there was one little catch. It didn't. In fact, in 2008, the company behind the bracelet was told they must pay up to 87 million dollars back to the consumers they swindled after the US Federal Trade Commission filed a suit, since there were no scientific studies to back up the bracelets claims. The refund checks came a few years later.
Our system will get you rich quick.
"People from all over the country and all walks of life have already started doing this, and now we have people who have made themselves a fortune doing this, just part-time."
Recessions are the perfect time for scam artists out to make a quick buck off naive, and desperate people. These innocent citizens may have seen ads on Google or on TV, and they sound pretty appealing. After all, who wouldn't want to work at home and make a ton of cash, or go through their jewelry box and make a mint. "I could get cash for this gold medallion!" But there's one big problem, there are scams. "The minute somebody's offering to sell you a job opportunity, you probably want to run the other way." For example: Legitimate work from home jobs won't ask you for money, and real gold buyers would pay much more for your treasure.
Our product looks as good as the ad.
If you're truly gonna make a customer happy about buying your product, size does matter. At least in terms of what it looks like on the box or in your ad. If you show a picture of your hotel and it's within steps of an important landmark it better not be blocks away. If you're microwavable dinner looks like a feast it had better not look like a carefully portioned pile of mush when on a plate. Unfortunately, these are not even close to the only culprits almost nothing is as great as it looks in the end.
Our product will enhance your manhood.
"Sex talk.
-So what are we gonna talk about in tonight's show?
-Are you ready?
-I am so ready Frank!
-We're gonna talk about a revolutionary new pill called Extends that can increase the size of that certain part of the male body and actually increase the man's pleasure, as well."
When you buy a body enhancement product you're gonna want it to enhance a certain body part.
"-Really?
-A pill that can actually make a man larger and increase his pleasure?
-That's right."
What you're not gonna want, is to end up involved in a potentially embarrassing six million dollar cash settlement. Unfortunately, for users of the male herbal supplement Extends, that's exactly what happened. Despite ads with NASCAR drivers NFL coaches and porn star Ron Jeremy promoting the pills, they didn't give buyers as much bang for their buck as they would have liked.
Our food is all-natural.
"With a balanced breakfast, a glass milk, a piece of fruit, and two pieces of toast with Nutella, it's amazing, what they can do!"
If you've seen a food ad before chances are you've seen one that boasts certain health benefits that come with it – and chances are those claims are mostly unsubstantiated.
"Seven whole grains. Nothing artificial. The way nature intended it."
Or at least they're stretching the definition of terms like natural. Kellogg's Kashi frosted mini-wheats and rice krispies cereals don't boost your immunity or attentiveness.
"Clinical study showed kids who had a filling breakfast of frosted mini-wheats cereal, improve their attentiveness by nearly twenty percent.
-Twenty percent?! Okay, even I'm impressed by me!"
Nor are their ingredients totally natural and that left Kellogg's in trouble. "Customers who bought this cereal between January 28th 2009 and October 1st 2009, if you can even remember that far back, you're eligible for a refund." Plus, things like Diamond of California brand walnuts, Palm Wonderful juice, Activia yogurt, and Splenda aren't miracle foods either, ending with many companies involved in class-action lawsuits. "CSPI complains vitamin waters advertising deceptively promotes the product as healthy by claiming that certain types of the drink can among other things quote reduce risk for eye disease, or promote healthy joints."
Our beauty product will turn back time.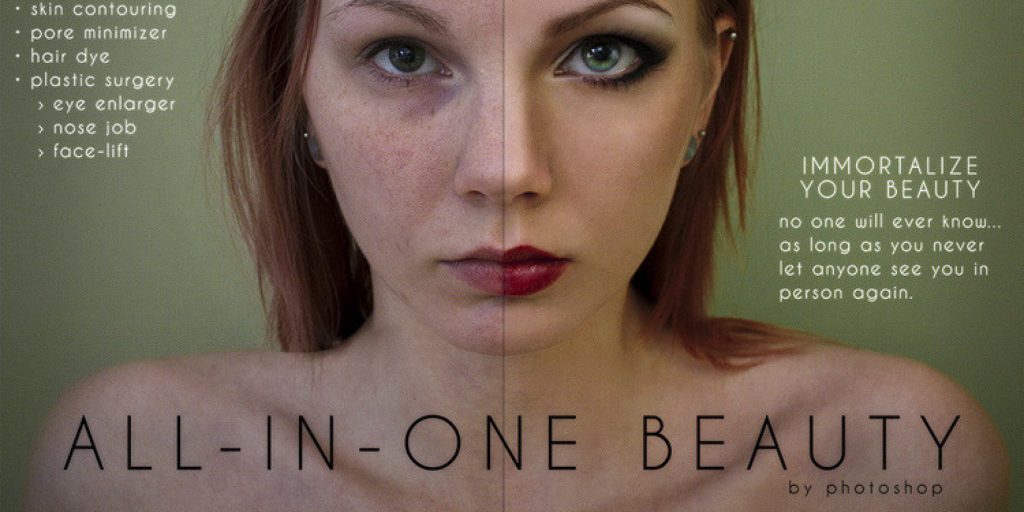 "Is it, it's my face!"
With regards to ads for makeup products, thinking critically is one of the best things you could possibly do. Especially, since there's a possibility of digital retouching in the ads. "We took the ads to color works in New York City. Makeup and eyelashes were done, everything was smooth out skin was totally smooth out, there are no lines, no laugh lines at all." And if you need proof of that, just look at the ads for Olay Definity eye cream with former British model Twiggy or the Lancome ads with Julia Roberts, which were both called out by British authorities for adding to the public's body image problems, and for misrepresenting the products. Than proven formula you always hear about is usually just the opposite. "Today this advert for an anti-aging cream has been banned by the Advertising Standards Authority for being misleading, because Twiggy had her wrinkles removed by a computer."
Our product will help you lose weight fast.
"We're kicking it off with what I believe is one of the most important discoveries we've made, to help you burn fat, faster. Green coffee bean extract."
Whether it's diet pills that are supposed to help you drop pounds with no other lifestyle changes, creams that apparently slim you down, or shoes that are marketed to help you lose weight and tone up, there are few advertising tactics more misleading than this.
"Now you can get in shape without setting foot in a gym. Workout while you walk new from Skechers."
In the case of Skechers their deceptive ad campaign for their shape up shoes, resulted in a 40 million dollar settlement in the US. While Reebok was forced to pay 25 million to disappointed customers of their similar easy tone shoes.
"Reebok easy tone with balance ball inspired technology, better legs, and a better butt with every step."
Just goes to show there's nothing quite like eating well and exercising regularly. "Skechers advertised that the shoes were special that they would make the wear fit and toned simply by wearing them, when in fact that wasn't true."
Do you agree with our list? What do you think is the most misleading marketing tactic of all time?