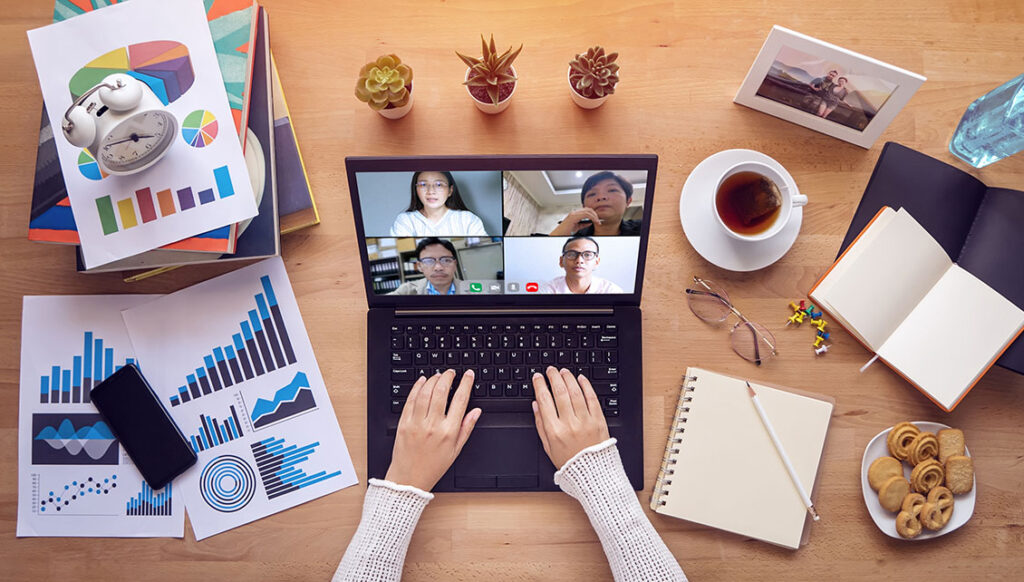 COVID-19 turned the trend of onboarding remote employees into a must-have process that companies needed to embrace in order to survive the pandemic. But as the coronavirus begins to recede, how will this welcomed development affect the way new joiners are brought into the organizational fold?
Onboarding challenges predate the pandemic
There is a consensus among decision-makers and HR experts that virtual onboarding will remain with us post-pandemic. This is because even before the outbreak, traditional methods of onboarding remote employees were problematic. A 2020 Gartner recruiter survey found that only 44 percent of recruiters said their organizations' onboarding processes effectively integrated new hires into the company culture.
In contrast, a poll conducted in February 2021 of 500 professionals revealed that 64 percent want to continue using virtual interviews after coronavirus restrictions are lifted. The survey also showed that while a mere 17 percent of organizations used online onboarding processes before the pandemic, that number jumped to almost 40 percent over the last 12 months.
Remote employees: HR, the world is now your talent pool
The rise of remote onboarding practices has coincided with the rise of the remote worker. Even before COVID-19, there was a staggering 173 percent increase in remote work in the United States.
Based on other data, this will likely continue. For example, two-thirds of employers have witnessed a productivity increase from remote workers compared to in-office workers. And employees are just as enthusiastic, with 77 percent of them reporting that they are more efficient when allowed to work remotely.
Remote onboarding: doing well by doing good
From an HR standpoint, organizations that put a premium on recruiting and then onboarding remote employees are well-positioned to attract top talent from literally anywhere in the world. Such unprecedented access to the best and brightest people provides HR teams with a greater diversity of candidates for open positions.
And diversity matters. A wealth of research shows that hiring a diverse workforce can improve employee retention and boost an organization's bottom line. A 2018 study by McKinsey found that companies with a more gender-diverse executive team were 21 percent more profitable. Along the same lines, organizations with more ethnically and culturally diverse executive teams were 33 percent more profitable than other companies.
Tips for onboarding remote onboarding post-COVID
With remote work continuing to grow as organizations transition to fully remote or hybrid work models, HR teams and managers should consider certain proven practices for onboarding remote employees.
Talk too much: Communication, beginning in the onboarding stage and continuing throughout the remote work process, is radically different from the traditional office setup. This is why HR needs to promote informal virtual gatherings, such as social hours. Otherwise, misunderstandings can quickly arise that could undermine productivity, morale, and, ultimately, employee retention.
Tech to the rescue: Fortunately, COVID-29 has accelerated the development of communication and collaboration tools that have alleviated the burden of onboarding new hires and have kept employees connected thereafter. User-friendly examples include Slack and Zoom, platforms that offer workspace chat, videoconferencing, social networking, file storage, and distance education.
Virtual mentor: Pairing new hires with a mentor is a great way to prevent a remote worker from starting to feel disconnected. Having someone to contact for questions, guidance, and training has an added benefit: It helps mentors develop confidence and pride in their organizational role. Daily meetings are key to establishing a strong relationship between mentor and joiner.
C-level service: Remote workers will quickly gain an understanding of where they fit into an organization's structure if each department head welcomes them during their first week. During these meetings, an organization's decision-makers will have the opportunity to give new hires a complete overview of their respective departments' goals, team members, and KPIs.
How are we doing? The power of employee evaluations: As every good HR manager knows, knowledge is power. The true value of a remote employee's virtual onboarding experience can only be gauged by asking the right questions. An onboarding survey is a systemized way for HR to check in with new hires. It also can provide crucial information that an HR department can use to improve the onboarding of remote employees.
New normal: onboarding remote employees
As COVID-19 spread, forcing the world into lockdown, organizations were forced to switch to online working. Yet, the drastic increase in the number of remote workers will only continue as the pandemic recedes.
Getting the remote onboarding process right is thus more important than ever. This is because the turnover rate can hit 50 percent during the first 18 months of employment. The encouraging news is that employees who experienced great remote onboarding had an 82% higher retention rate than those who didn't.
Onboarding remote employees based on the best practices that were perfected during the pandemic is no longer just a nice thing to have: it's a difference-maker.
Author Bio
Adi Janowitz  is VP of Customer Success at Hibob. Adi has vast experience in building and leading Customer Success organizations in SaaS companies. In her recent role, she re-built the EMEA CS department at WalkMe. Prior to that, she built the Idomoo global CS org from the ground up. Adi's focus is on boosting retention by building a scalable KPI-driven CS organization while creating KPI coherency for the entire company.