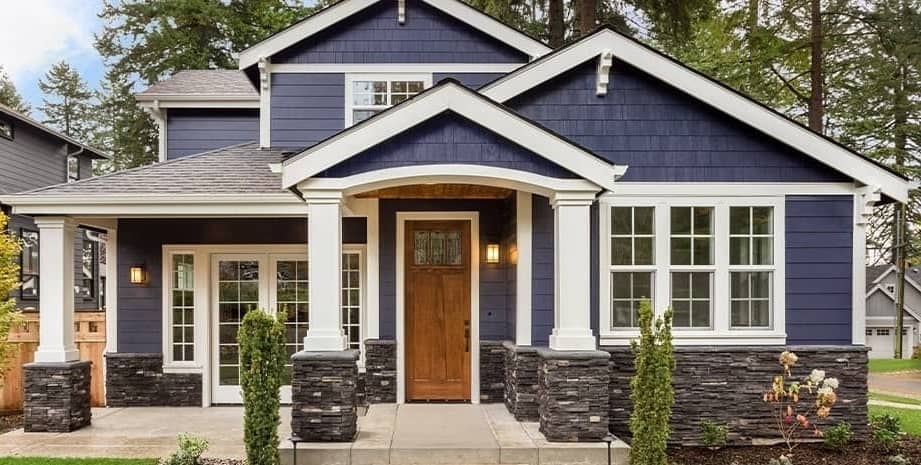 The holidays are here, which means there is quite a bit of decorating to be done.  Even if you are in the process of selling your home during this holiday season you can add a bit of extra spirit with a few well placed decorations.  In fact, over 65% of top real estate agents agree that adding some holiday decor to your home will attract buyers.  Break out the garland and tinsel and decorate your home for the holidays like a pro while adding a bit of value to your home.
Keep it classic
Buyers love twinkling lights and the smell of freshly cut evergreen. But many of them do not like oversized, brightly colored, and excessively religious decorations.  To avoid detering buyers stick with classic holiday themes such as white lights and dark green garlands.
Skip the inflatables
You've seen the inflatable snowmen, santas, and reindeer that can turn a front lawn into a holiday spectacle in the blink of eye.  While the massive inflatables may be cute they are not great for attracting buyers.  Chances are they will take away from your home's curb appeal.  Choose a bit more subtle decorations such as lighted topiaries, a front door wreath, and a strand or two of outdoor lights.
Depersonalize the decorations
You probably have dozens of adorable ornaments that were gifted to you over the years.  But when you are selling your home, none of those decorations should be displayed around your home.  Depersonalizing your living spaces is a very important step in the selling process because it creates a blank space for buyers to envision themselves living in.  Remove holiday decor like stockings with names on them and personalized family pictures.
Don't add clutter
Decluttering is a must when selling a house.  Adding a bit of holiday decor shouldn't add to or create unnecessary clutter around your house as this may deter buyers.  Limit decor to just a few items on each shelf and only two or three decorations per room.  Limit the use of decorations that take up valuable floor space as well as those that overtake the room or block the windows.
Consider your neighborhood
When buyers look at a home they are also looking at the home and that surround it.  If your home is the only one in the neighborhood without holiday lights it could make buyers reconsider.  Likewise, if your home is the only one with massive amounts of lights and lawn ornaments it will stick out like a sore thumb.  If you are in doubt of just how many decorations to add, go with a simple strand or two of lights.  This will add warmth in the evening without overdoing it with holiday displays.
Remember that sleling your home during the holidays can be stressful.  Don't complicate the process or make it take longer by adding too many decorations or cluttering your home with overly personalized decor.  Keep it classic and simple and your home will sell quickly and for a great price.